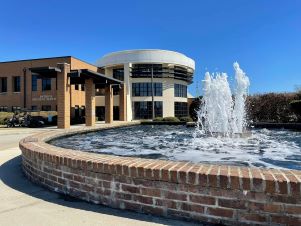 South Carolina offers world-class institutions of higher education to prepare students for nearly any career. From large research universities with more than 40,000 students to technical colleges with 1,000 students or less, our state has a broad variety of options in the pursuit of higher education.
Each of the 33 public institutions of higher education in South Carolina can be categorized into one of four sectors: research institutions, doctorate professional universities, four-year comprehensive teaching institutions, and technical colleges.The South Carolina Commission on Higher Education coordinates and conducts oversight of these sectors to advance South Carolina's economic development and general welfare, in support of the mission for the state's postsecondary education system set by the General Assembly. A fifth sector, independent institutions, is comprised by the state's 20 private, nonprofit colleges and universities.
Public Senior Institutions

Regional Educational Coalitions

USC Two-Year Regional Campuses

Public Technical Colleges

Independent Senior Colleges and Universities

Private SC-Based Colleges Licensed by CHE

Out-of-State Degree-Granting Institutions Licensed to Operate in SC

Out-of-State Degree-Granting Institutions Licensed to Recruit in SC
NOTE: SECTION 59 103 5 of the South Carolina Code defines "public higher education" as state-supported education in the post secondary field, including comprehensive and technical education. The law defines "public institution of higher learning" as any state supported post secondary educational institution and includes technical and comprehensive educational institutions.